9 Daily Tasks To Keep A Cleaner Home.
Growing up, my mom was a stay at home mom of 3, all spaced pretty far apart. For as long as I can recall, our home was and still is always spotless, even with my two brothers still living home, my 4 year old nephew who my brother shares custody, and a 80 pound yellow lab.
Every morning still, she wakes up, makes her decaf coffee (what?!) and starts her daily routines. Every morning she makes beds, cleans up all the bedrooms, washes bedding if need be, vacuums and mops, does dishes, cleans the floors, does laundry and even folds the laundry and puts it right away.
She still makes my two brothers breakfast, cleans up the kitchen right afterwards, cooks dinner, cleans up the dinner dishes and starts all over again the next day. She impresses me.
Unfortunately, this was not a trait of my mom's that passed down to me. I've always struggled with keeping up with my home in general, for as long as I can remember.
I have learned however if I let my home go and not do certain things daily, it makes a 30 minute task turn into days or weeks of playing catch-up.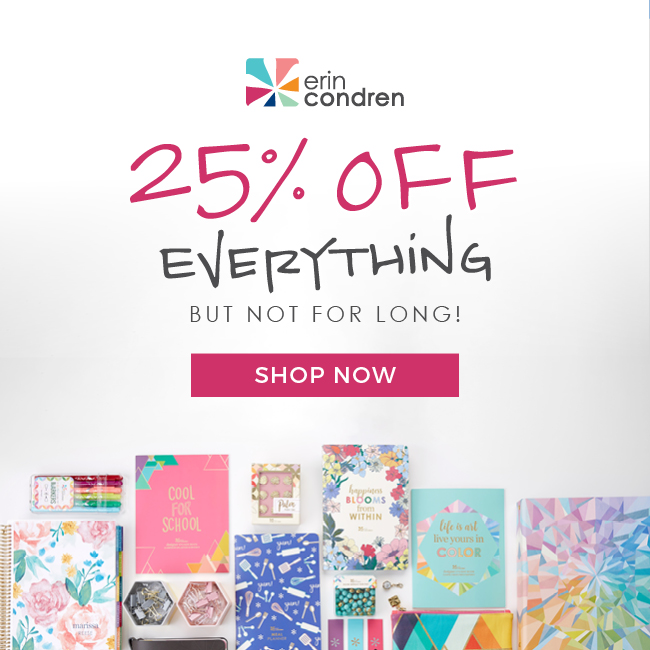 Planning started as an outlet to help me manage my postpartum depression and anxiety, now it has turned into a daily habit. When I write down my tasks for the day using my paper planner, it helps me to stay accountable for the tasks needed to be done daily.
More importantly, when I do physically write my todo list down daily with pen and paper, it helps me to remember what needs to be done. I understand not everyone is a fan of writing daily, though this has always helped me remember easier, even as far back to studying for my learners permit at 17.
And let's be honest, who doesn't like checking off a to-do list?
Another secret that always helps me get motivation that I'm lacking is buying new cleaning products. This is a biggie for me when I can't get motivated to actually clean. This is the reason why I love Grove Collaborative so much, also you get so many freebies just for ordering.
Grove Collaborative carries a large assortment of natural, plant based cleaning products. My upmost favorite brands that Grove carries are Mrs.Myers and Molly's Suds.
Today I will be sharing 9 super simple daily tasks to stay on top of your home. For the record, I don't have a perfectly spotless home nor will I ever have one, I have four kids under my feet ages 4-21. And with the summer months coming to a close, my home is usually destroyed. This is the reason why it's so important to incorporate some small tasks into your daily routine.
9 Super Simple Daily Tasks To Keep A Cleaner Home.
1-
Start A Load Of Laundry
Starting a load of laundry daily has helped to keep the mountain of laundry from erupting. Being we are a family of 6, this can happen really quickly. I do still struggle with actually folding the laundry and putting it away, and I think I will always struggle with that.
2-
Make The Beds
There is something about your bed being made that gives you a sense of accomplishment. The main part for this task is that if it's done continuously, it creates a habit.
3-
Pick Up The Bedrooms
After making the beds I like to tidy up the bedrooms. I pick up dirty laundry, throw out any trash lying around and put things back in their place. This takes 10 minutes tops if you do it daily.
4-
Unload & Load The Dishwasher
This is something I've always struggled with, all though I'm getting better with staying on top of the dishes. I will unload and load the dirty dishes and run the dishwasher everyday.
I learned the hard way by letting this task go. If myself or kids leave dirty dishes with food sitting around, I end up with those nasty gnats/fruit flies/drain flies, whatever you call them. They are so freaking annoying and are so hard to get rid of. I do have a trick to get rid of them for good, I will be doing a post on it so make sure you join my newsletter.
5-
Wipe Down Countertops & Scrub Out The Kitchen Sink
After I load and run my dishwasher, I always wipe down my granite countertops with Method Granite Cleaner. For my stainless sink I use the Mrs. Myers Surface Scrub along with plain old Blue Dawn Dish soap to scrub my sink.
I get all my cleaning products from Grove Collaborative because my schedule is jammed packed. The last thing you need is to finally get motivated to actually clean then realizing your out of the cleaning products you need.
Get your free gift set today from Grove Collaborative.
6-
Tidy Up Living Areas & Vacuum
I try to tidy up/put things away in high traffic areas throughout the day. Mainly my living room, dining room and entry room. I will also pick up any toys lying around, fix couch covers, vacuum and windex my patio door and front door. I have a pet peeve with smudges on the glass.
Also, I try and vacuum daily, sometimes every other day if I can't everyday. Having a somewhat tidy living area, especially if you have children puts your stress at bay. And this takes minutes if you do this daily.
7-
Put Laundry From The Washer Into The Dryer
This is pretty much self explanatory. If you tend to forget such as myself, set a timer on your phone or oven so you don't forget. Trust me I've forgotten more often then I'd like to admit.
8-
Put Things Right Away And Keep Surfaces Clear And Clean
Putting things right away may seem simple for some, however there are a lot of us who struggle with this. Putting things right away when your done using them will make a big difference in your home. Such as, if you take the vacuum out, put it right away after.
Keeping your kitchen counters, dining table and so clutter free will also leave your home looking much more cleaner. Everyday try to clear off a cluttered surface.
9-
Fold Laundry Directly From The Dryer & Put Right Away
Not only do I struggle with folding laundry, more so the act of actually putting the folded laundry away. But I do find that it's much easier to keep a laundry basket in the laundry room and folding your wash directly from the dryer. Not only is it much easier to put fold and put away, you don't end up with the mounds of clean laundry wrinkled all over your home.
The tasks above have made a huge impact on not only my home but my stress levels and anxiety. More importantly, when my home is in order, somewhat I'm a more patient mom.
There are many days where I do one or two, all or none of the tasks listed. As long as you try to be consistent with theses daily cleaning tasks, your home will be less chaotic.
When I lack the motivation to clean that's where buying new cleaning products will help me get my motivation back.
Get Your Free Gift from Grove Collaborative today.
And lastly before wrapping up this post, using a paper planner like the Erin Condren Life Planner Will also help you rock your daily to do list.
Do you have you have a daily cleaning routine but still struggle to keep up?
Or have you tried incorporating a paper planner into your daily routine?
I would love to hear in the comment section below.